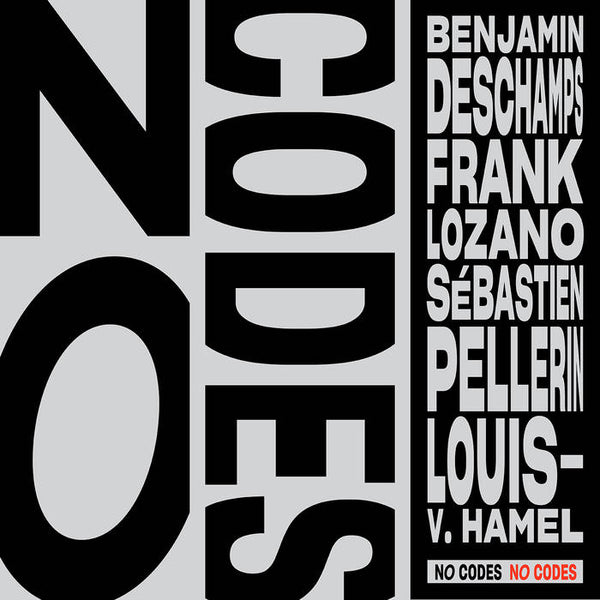 "LIVE @ RECORD RUNNER" CONCERT SERIES SEPTEMBER 5th, 2018 @ 8:00 p.m.
BENJAMIN DESCHAMPS QUARTET 
Ben Deschamps       -    Alto sax
Frank Lozano       -  Tenor sax
Seb Pellerin      -    Bass
Louis-Vincent Hamel     - Drums
CONSIDER THIS A "2 FOR 1" AS RISING STAR CANADIAN SAXOPHONIST BENJAMIN DESCHAMPS IS JOINED BY HIGHLY ACCLAIMED VETERAN SAXOPHONIST FRANK LOZANO AND ROUNDED OUT BY DESCHAMPS' 'GO-TO' BASSIST SEB PELLERIN AND THE MUCH-IN-DEMAND LOUIS-VINCENT HAMEL ON DRUMS. YOU WON'T WANT TO MISS THIS CONCERT AS THIS TOP NOTCH QUARTET BLOWS THROUGH OTTAWA FOR A SINGLE PERFORMANCE AT "LIVE @ RECORD RUNNER" TO LAUNCH THEIR LATEST ALBUM "NO CODES". FOR THOSE WHO WERE LUCKY ENOUGH TO ATTEND BENJAMIN DESCHAMPS' LAST PERFORMANCE AT RECORD RUNNER, YOU KNOW FULLY WHAT YOU CAN EXPECT. BE SURE TO MARK IT IN YOUR CALENDARS.