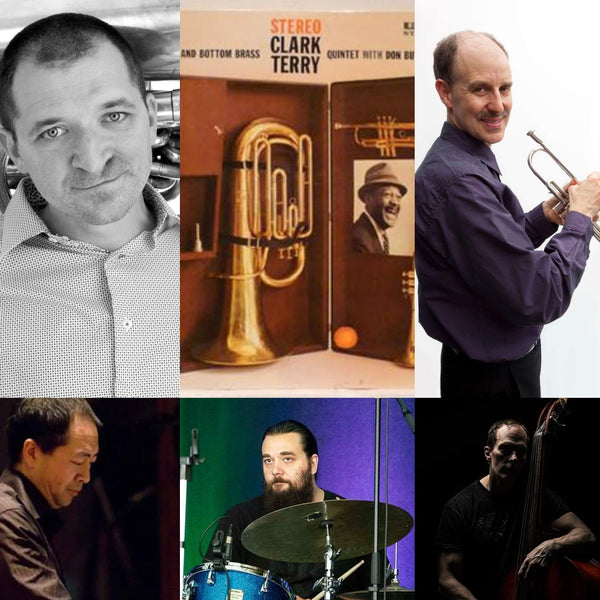 "LIVE @ RECORD RUNNER" CONCERT SERIES OCTOBER 27th, 2018 @ 8:00 p.m.
TOP AND BOTTOM BRASS
Tuba             -  Keith Hartshorn Walton
Trumpet   -  Bill Mahar (trpt and flugel)
Piano           -  Peter Hum
Bass             -  Dave Schroeder
Drums        -  Michel Delage 
Recorded in 1959, 'Top And Bottom Brass' was a unique record, in that it featured the tuba as a melodic, soloing voice in the front line alongside the trumpet. Don Butterfield, the tubaist, was the go-to session tuba player in jazz, appearing on releases by Charles Mingus, Roland Kirk, Dizzy Gillespie and many more. The session had a decidedly bop and west coast feel, with innovative combinations of the two instruments. Keith Hartshorn-Walton will be recreating the arrangements from the album, as well as other tunes from the period, at the Record Runner Rehearsal Studios October 27. The concert will feature Montréal's Bill Mahar on trumpet and flugelhorn. Bill and Keith worked together this spring in Rob Frayne's Dreamband 3 at the NAC 4th stage. The band will be rounded out by Ottawa mainstays Peter Hum on piano, Dave Schroeder on bass, and Michel Delage on drums.