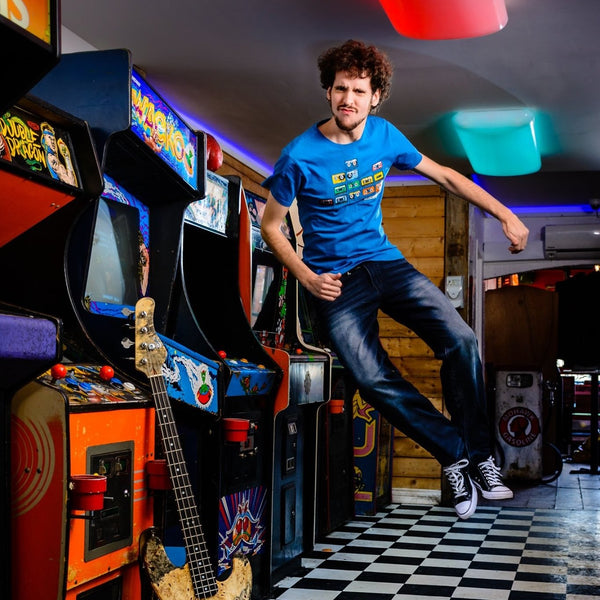 "LIVE @ RECORD RUNNER" CONCERT SERIES SEPTEMBER 28th, 2019 @ 8:00 p.m.
Carl Mayotte sums up his journey, including his latest album, as follows:
"Since I started playing in events and bars around Quebec City at the age of 16, I've navigated throughout many different musical styles and universes. I've toured extensively in the province of Quebec and a few times in France, while playing with very varied groups and acts, from Bruno Pelletier to different European Big bands. In tandem with these adventures, I was able to complete a bachelor's degree in jazz performance from Laval university and just recently a masters degree from McGill university's Jazz program. These studies greatly helped me grow as a musician and especially as an arranger and composer, all of which helped me be able to arrange as a living. I've arranged symphony orchestra for Chloé StMarie, for choirs from the region of Quebec city and perhaps especially in the context of bringing more than 5 albums to life over the course of the last 5 years, of which firstly the 2018 album Sénescence, from the band Nouvelle R, and most recently, my new album: Fantosme, co-produced with the incredible Michel Cusson, are examples.
Le Fantosme is an album composed of 10 compositions that pay homage to a decade of music that greatly influenced me: the 1970s. It is chock full of savory solos, virtuosity, sensitivity and joy! With enormous help from a group of exceptional young musicians, Quebecois jazz legends like Jean-Pierre Zanella and Luc Boivin, and with the guidance of an incredible mentor, Michel Cusson, this first opus of mine is a dream come true and only the first building block in the construction of what will be a fruitful and illustrious music career. I'm also extremely happy to say that the band comes equally from Quebec City and Montreal! This rare collaboration should merit many repeated listens!"



Carl Mayotte- Bass and composition




Gabriel Cyr- Guitar




Damien-Jade Cyr- Saxophones




Francis Grégoire- Keys




Stephane Chamberland- Drums